Please contact Jerry Hyndman, chairman of our Merchandise Committee, if you have questions or wish to purchase any of the items below.
Jerseys
Our club jerseys feature the new club logo as well as the USA and Texas flags on the arms. There are 3 styles: a Sport Unisex, a Women's Pro Cut and Men's Pro Cut. We suggest you try them on first as the sizing is different from our previous jerseys. Click on the jersey to get a better view of it.
Below are the lists of the new jersey mfg sizes and their equivalencies. Please try them on before purchasing to ensure a proper fit.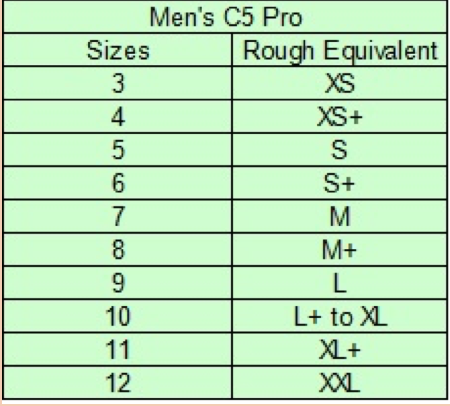 The San Antonio Wheelmen socks are the one and only "Aireator" DeFeet brand. The socks are red, white, and blue with the SAW name on them. These socks keep your feet cool, dry, and comfortable!
Sizes: S, M, L, XL
Price: $10.
Our most popular item returns! Keep an eye on what (or who) is behind you with a hand-crafted mirror, manufactured in the USA by Tiger Eye. One size fits all helmets without deformation or damage.
Price: $15.
T-Shirt
Our snag-resistant tee is durable, soft and smooth. Great moisture wicking combined with bleed-resistant technology means it will perform and endure time after time.
Sizes: S, M, L, XL, and 2XL
Price: $15